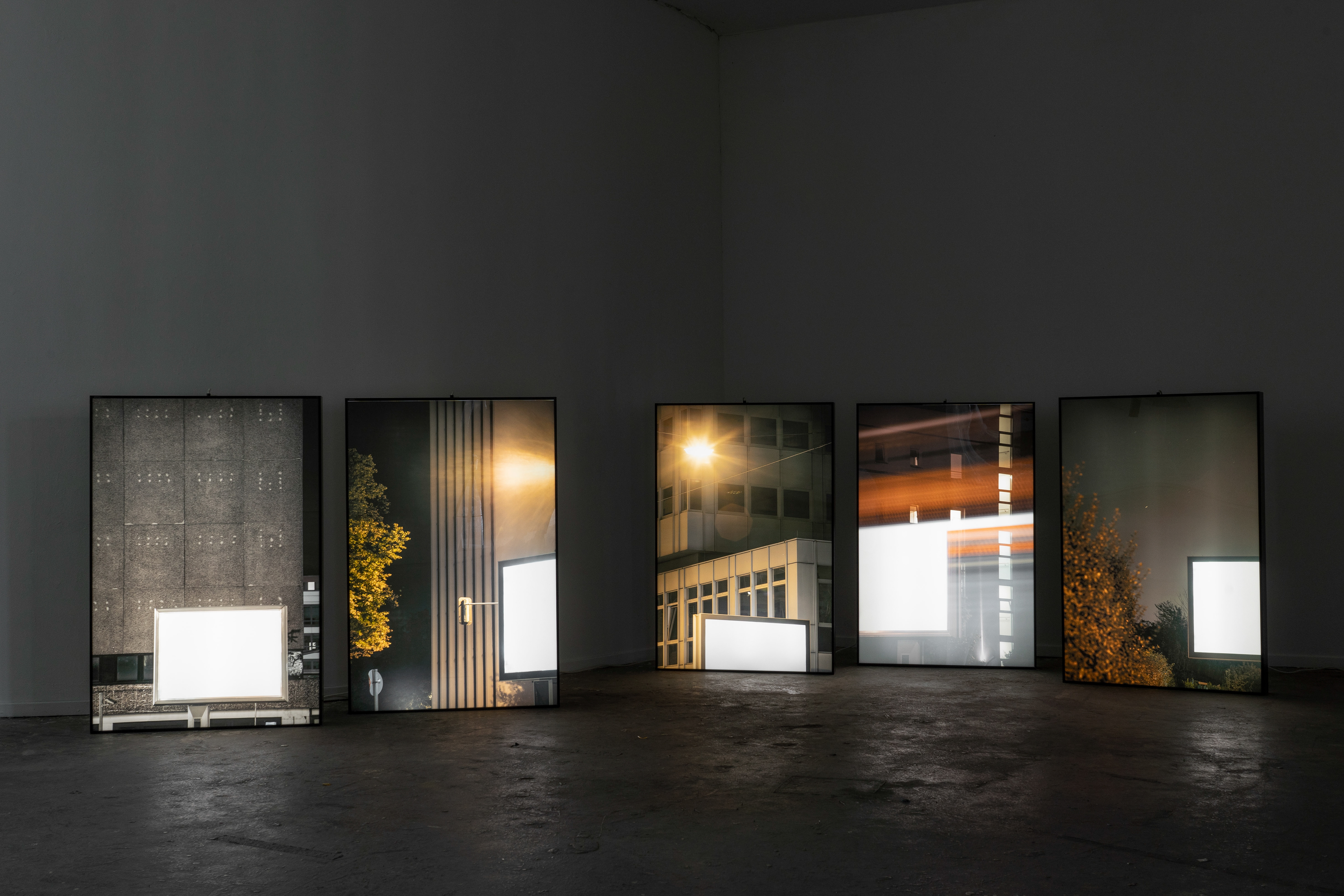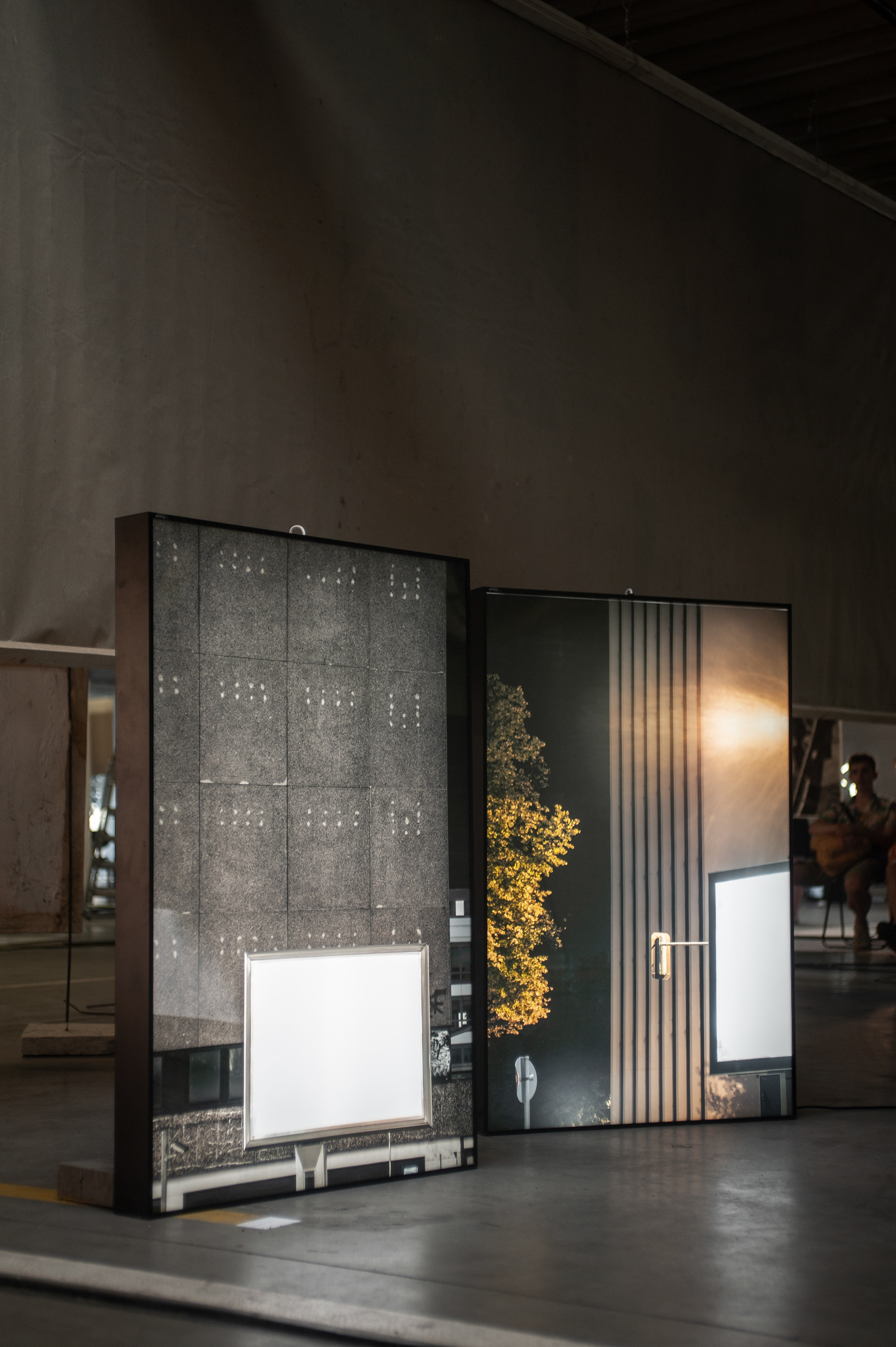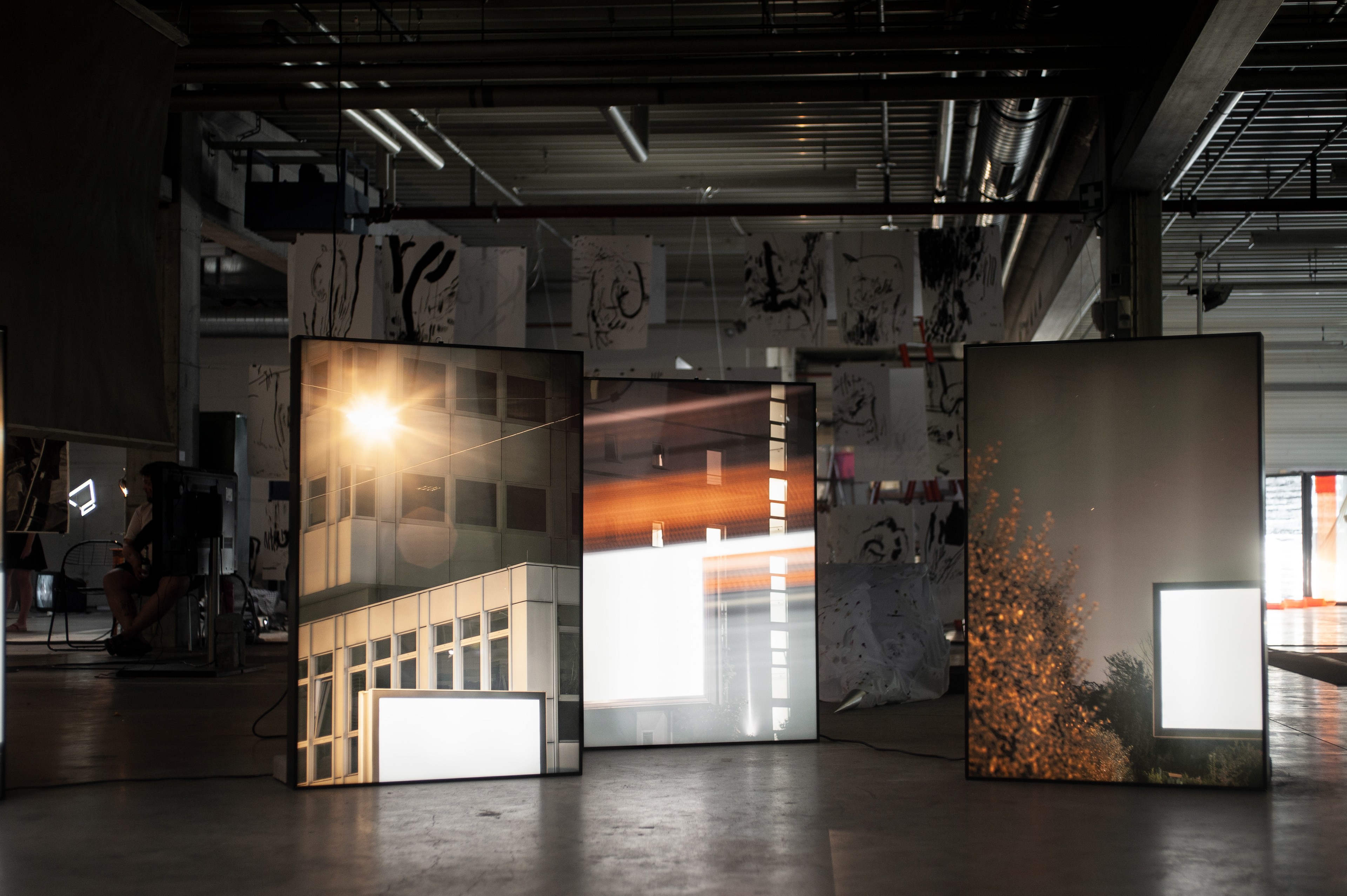 In our world, the human urge to order is opposed to the entropy of nature, materialized in our urban structures. Digitization adds a new structural layer to our analog urban system. Due to the excess of information that comes along with it, the limited attention we are able to give becomes the highest good. Like invasive portals, more and more intersections between the analogue and digital worlds in urban space are becoming visible.
With the calm and endurance of long exposures, they are put into focus.
Everything flows past the surface of the picture, the sum of the contents results into emptiness. What remains is what is permanent: their embedding in reality.
Through this refusal of (image) content, an autonomy of attention is created, which evades the constant overstimulation.