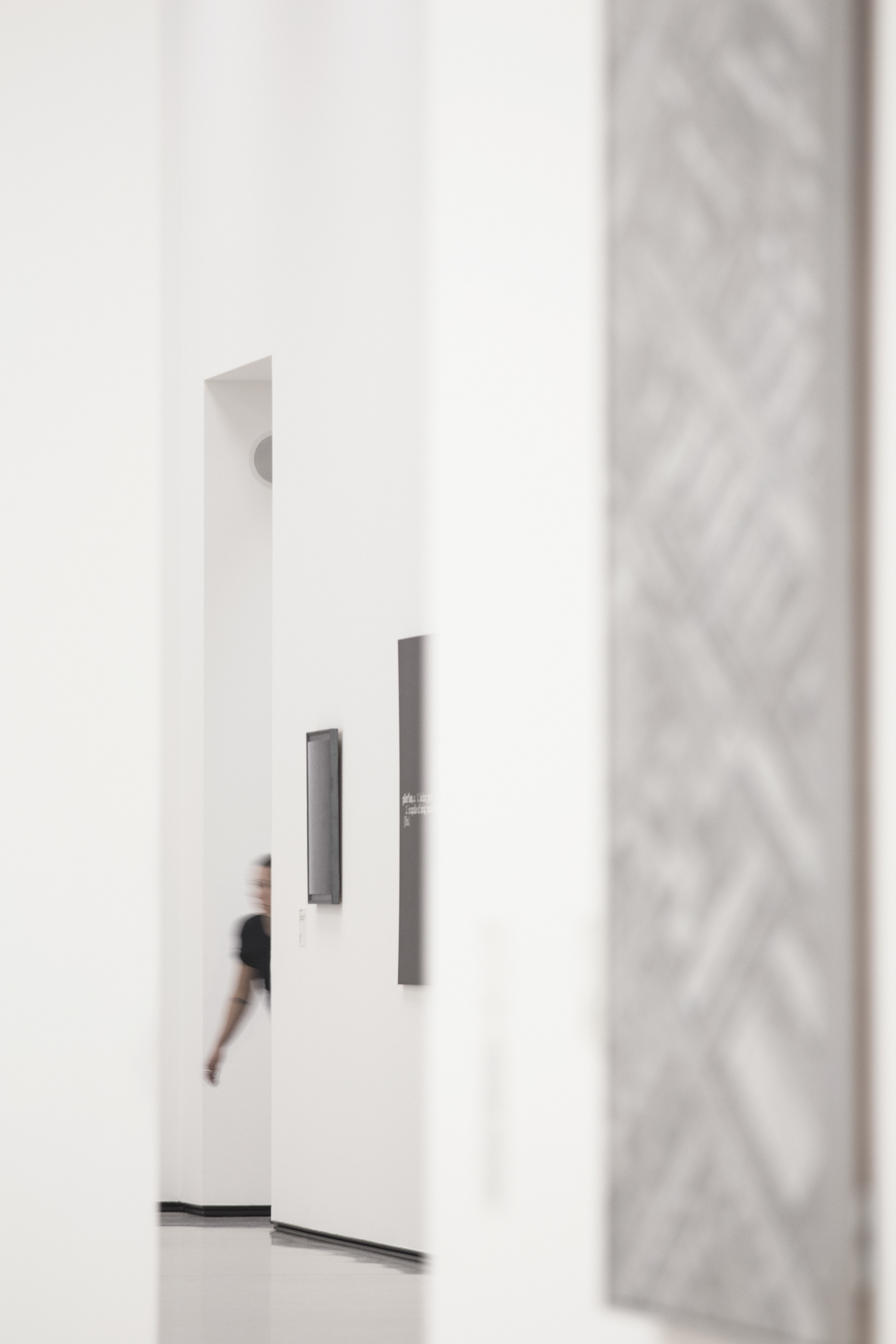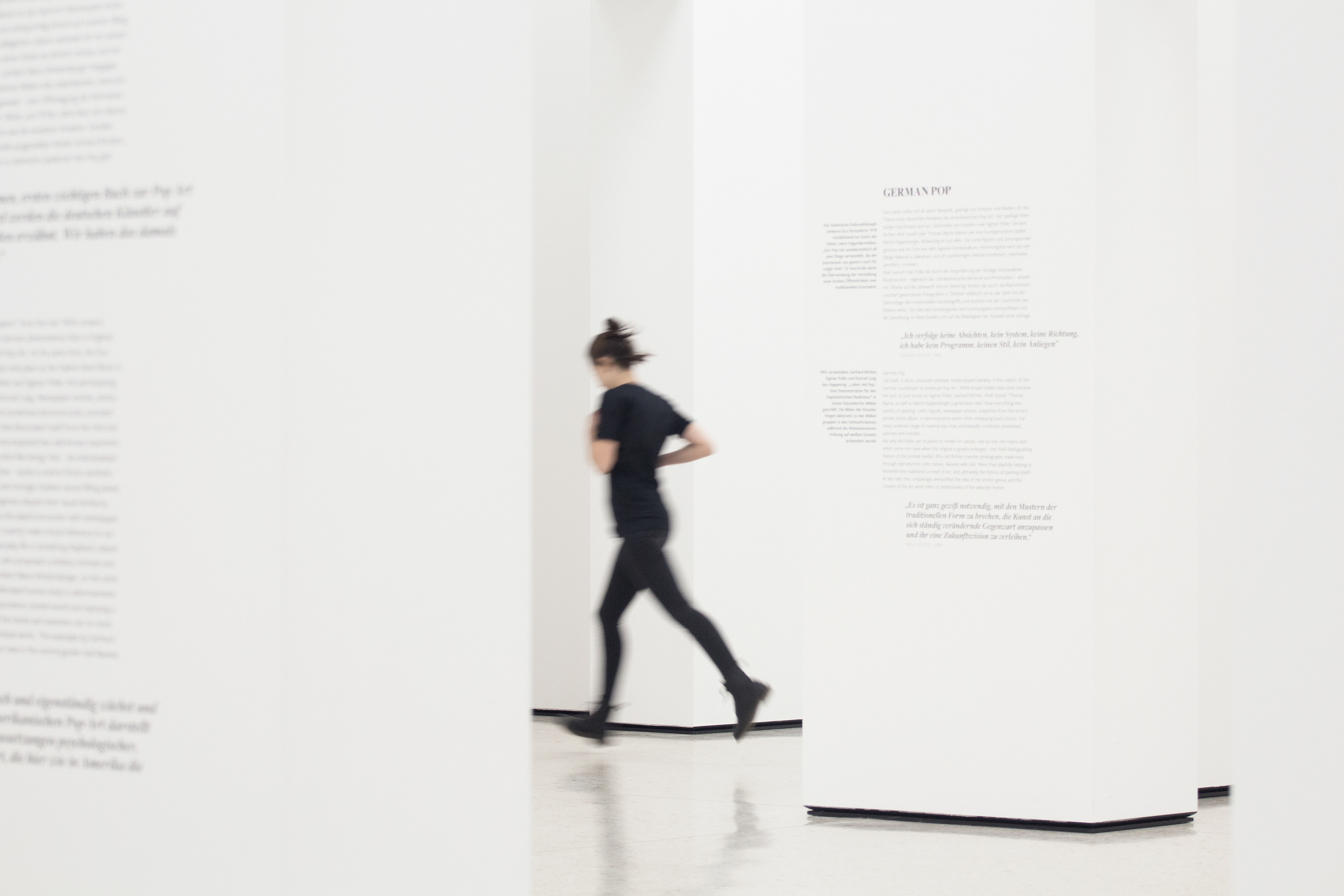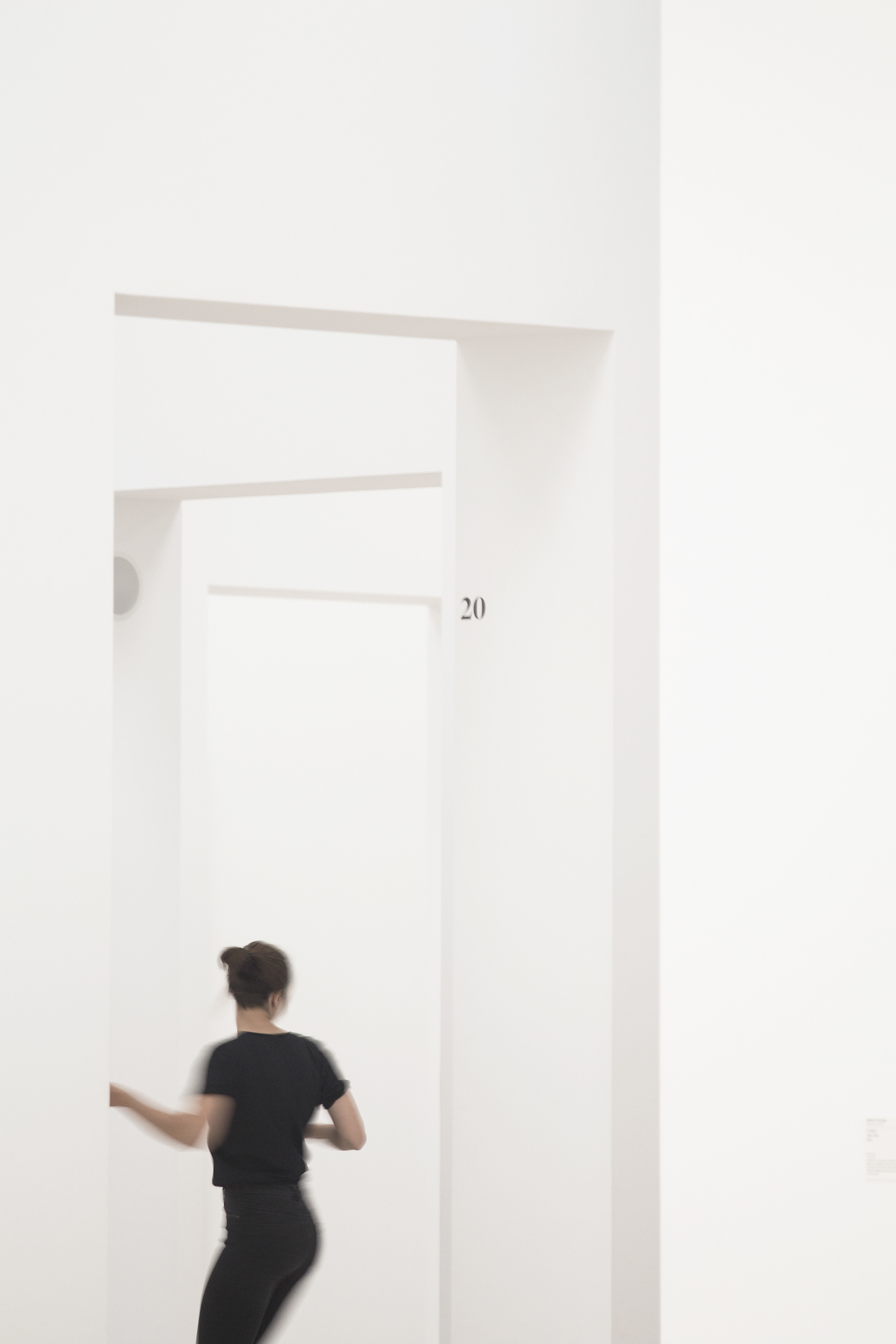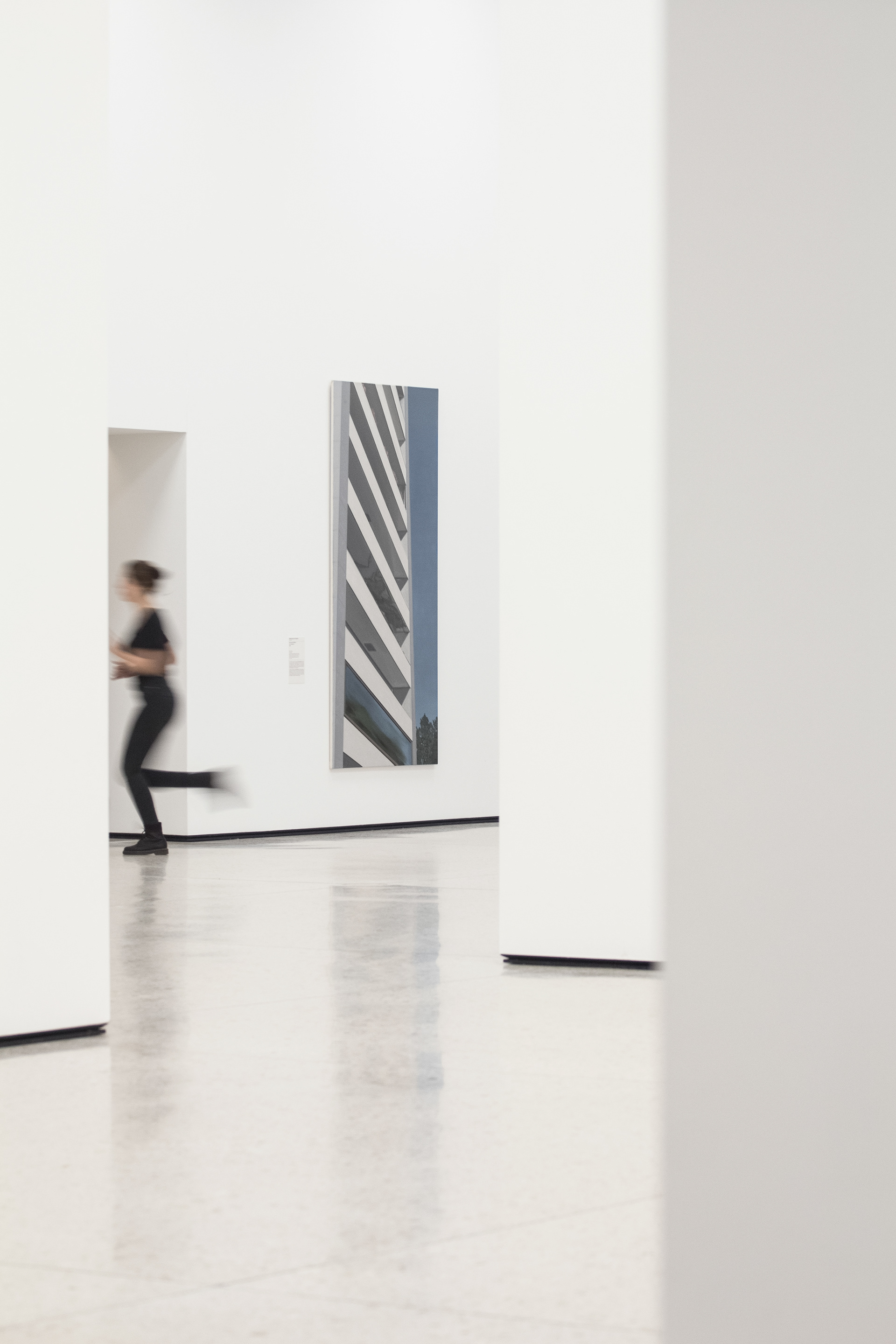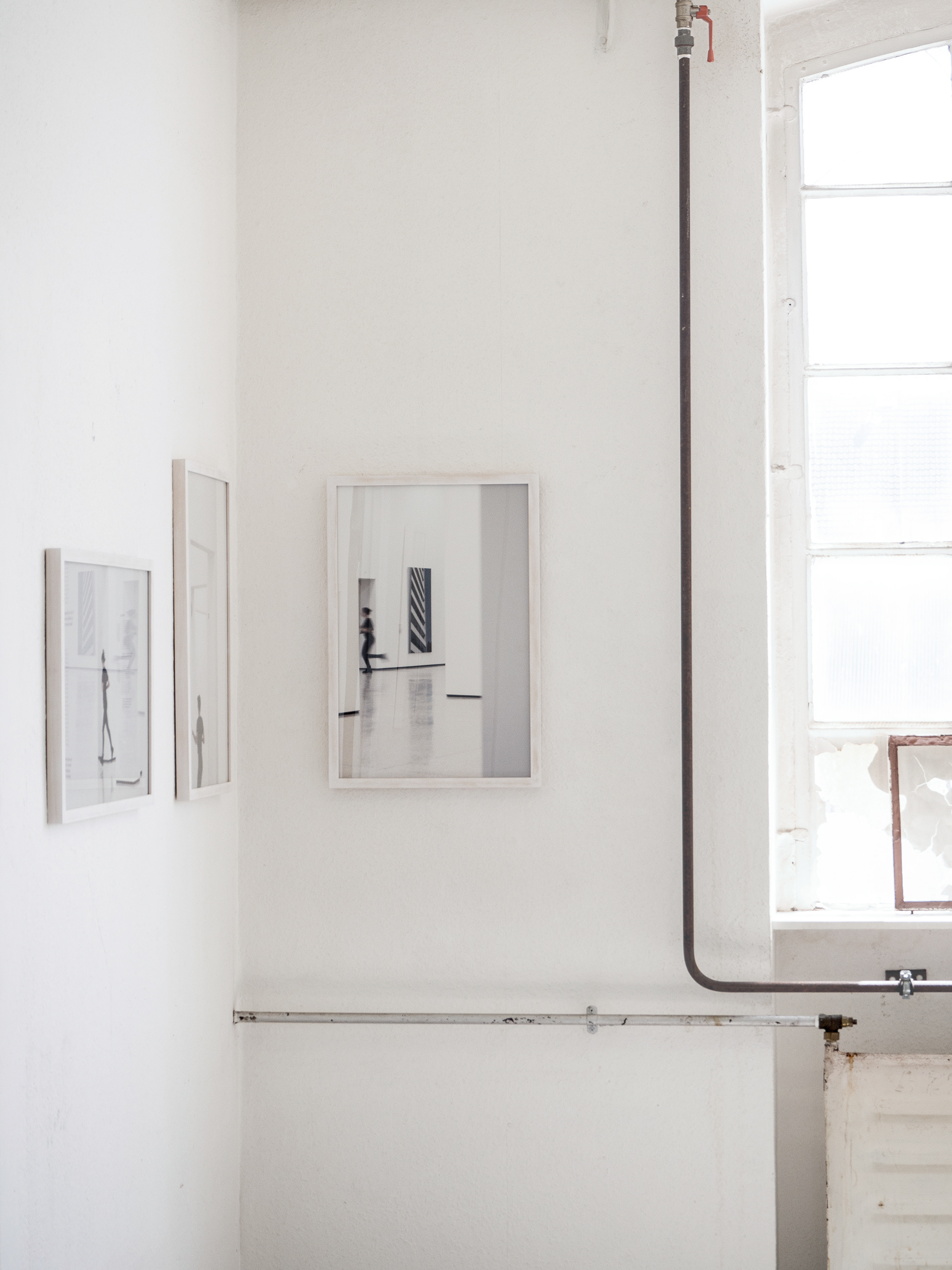 The physical conditions of the clear and well-arranged exhibition spaces are a projection surface for an imaginary system of thought structures that have established itself in the mind over time.
Someone is wandering around there without orientation, having no connection to his surroundings. The attempt to catch and capture this being photographically fails again and again.
The work visualizes an inner state that is split into three fragments. They relate to each other and yet remain passive.